… to old electric fans.com. Most of all, the purpose of this website to showcase and (hopefully) sell most of my collection. Consequently, my collection starts with a 1898 Tesla Electric fan and ends with fans dating to the 1950's.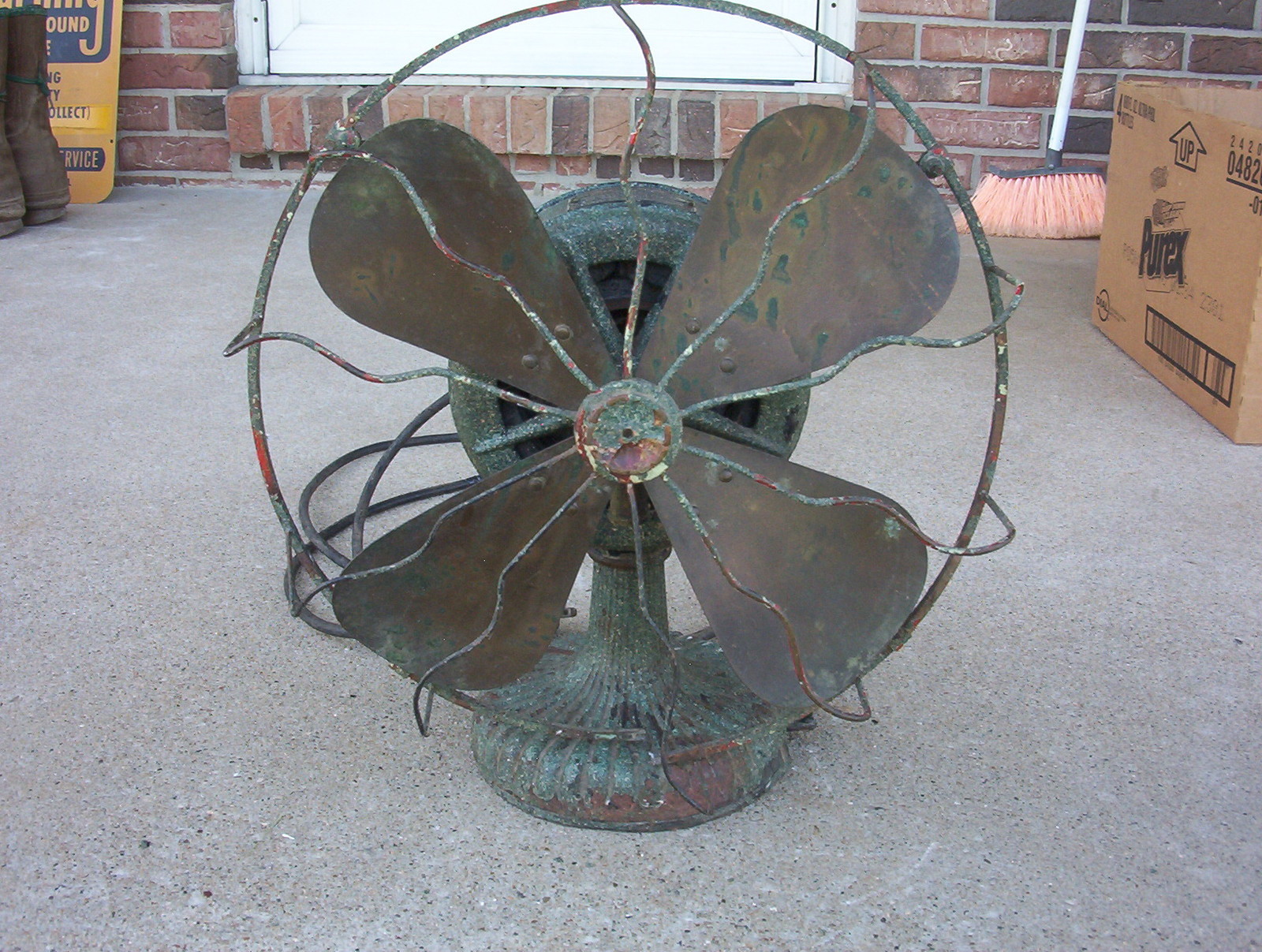 Furthermore, I hope you enjoy my website AND COME TO TUCSON, ARIZONA AND BUY SOME OF THESE BEAUTIFUL MACHINES FROM ME! Finally, these beautiful American fans are located at the American Antique Mall. 

In addition, these works of art have always interest me because they portray the beautiful architectural accents of the time. The earliest fans have huge motors and minimal (if any) cage to protect people from the whirling blades. Most noteworthy, the fans then become objects of beauty with the art deco period influences in the 1930s. Consequently, in the 1950's, fans mimic the automobiles of the period. Vornado fans are a great example with their large cowls that protect the streamline blade.
There are so many beautiful and unique fans to choose from. Some people collect fans that have brass blades and brass cages, while other people collect only floor fans. Coin operated fans and banker fans are some of the more unusual varieties.
And then there are the unusual oscillators, which are the gears and gearboxes that make the fan move back and forth. Some of the unique oscillators include the GE sidewinder and roller coaster.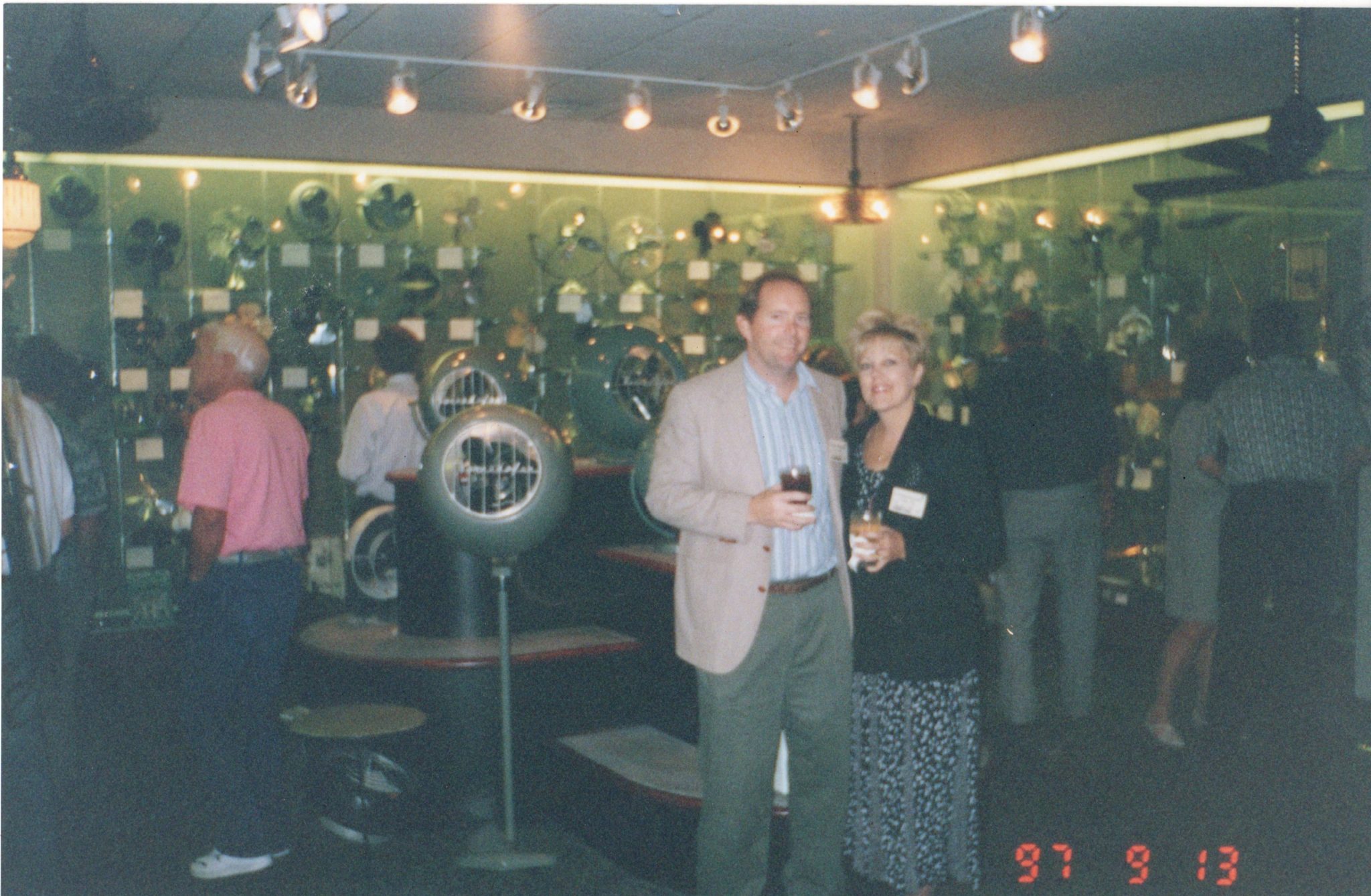 Please check American Antique Mall.com Calendar webpage for days and hours of operation. We are located at 3130 E. Grant Road (at Country Club) in Tucson Arizona. Our summer and winter hours vary greatly, so please call first or check our calendar American Antique Mall webpage mentioned above.
Old Electric Fans 1990 – 2022 © Schannep Ventures L.L.C. ALL RIGHTS RESERVED