Q: What type of fans do you have for sale?
A: First of all, here are questions and answers. I have many American manufacturers including: Emerson Electric fans, General Electric fans, Western Electric fans, and other miscellaneous brands. Nothing really expensive or exceedingly rare, but not your run of the mill steel fans. Mainly brass blade fans and some have brass cages. Consequently, many fans already have had the brass polished and paint cleaned, but not lacquered or repainted.  Many fans have replaced power cords and cosmetic improvements, but no extensive repairs such as rewound motors, replaced head wires, etc.
Q: Do all your fans operate correctly?
A: Most of the fans do operate correctly, some do not. Some may be simple fixes, some may not be simple. They are priced accordingly.
Q: How many fans do you have?
A: Especially relevant is that I am a self-diagnosed hoarder.  As a result, I probably a couple hundred, but I do not know the exact number. (I started collecting in 1984 and still occasionally buy one here or there).
Q: Are you a member of Antique Fan Collectors Association (AFCA)?
A: Most noteworthy,  as an AFCA member for several years in the 1990's, I attended Fan Fairs in both Texas and Wichita, Kansas. I highly recommend this organization to anyone interested in fans or old motors. This organization is a great group of people with common interest and are eager to help others.
Q: Do you ship?
A: I strongly prefer not to.  Consequently, I would like you touch, feel, see and ask questions about my fans. With the price of shipping, a round trip ticket for shipping a fan to a dissatisfied customer could run $100.00.
Q: Do you warranty your fans?
A: No, you will buy them in the condition I bought them or possibly with my improvements. My fans are not "concourse restored" and are sold as-is with no warranties, expressed or implied. Furthermore, many of these electric appliances are close to 100 years old.
Q: Anything else?
A: Finally, I am featured on the Personal FX collectors show in the 1990's (pre-Antiques Roadshow ©) and am featured on several local television stations and newspaper stories, but I do not seek publicity. Most recently, I am the appraiser on Travel Channel Dig Wars © Ruby Arizona. This concludes my questions and answers page, unless you have any more questions!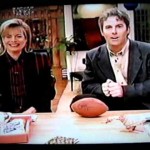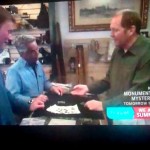 Old Electric Fans 1990 – 2022 © Schannep Ventures L.L.C. ALL RIGHTS RESERVED